Home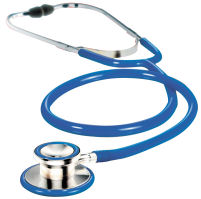 Dr. Paramothayan is a Consultant Physician in Respiratory and General Medicine. She qualified with several academic prizes and Distinction in Medicine. She trained at several leading hospitals in London and obtained her MRCP at first attempt (1996). She was appointed Consultant in 2001. She was elected Fellow of The Royal College of Physicians and Fellow of The American College of Chest Physicians in 2007.
Her textbook "Essential Respiratory Medicine" (Wiley-Blackwells) was published in December 2018, and is available from amazon

Dr. Paramothayan is a Consultant Respiratory Physician at Medway NHS Foundation Trust. She was a Consultant Physician at St. Helier University Hospital from 2004-2018, Director of Medical Education from 2012-2015, Associate Medical Director for Education from 2015-2016 and Associate Dean for Quality for Health Education South London from January 2017-June 2018
Dr. Paramothayan is a Fellow of the Royal College of Physicians. She is a PACES examiner. She was a member of the MRCP 1 Board (2013-2018), a member of the Speciality Question Writing Committee for the Specialty Certificate Examinations from 2007-2013, member of the British Thoracic Society's Education and Training Committee from 2009-2012 and member of the British Thoracic Society's Professional and Organisational Standards Committee from 2012-2015.
As well as her medical qualifications, Dr. Paramothayan has an Honours degree in Medical Biochemistry and a PhD from the Department of Pathology, University of Cambridge. She has many research interests and has several first author publications (as Dr. N. S. Paramothayan and Dr. Shanthi Paramothayan). Her main area of research interest is Pulmonary Sarcoidosis.
Dr. Paramothayan has been appointed as Senior Lecturer for the new Kent and Medway Medical School which has just opened its doors to undergraduates in September 2020. Dr. Paramothayan was Honorary Senior Lecturer at St. George's Medical School from 2005 - June 2018. She obtained Royal College of Physicians Educator status in 2006 and completed her Masters in Medical Education in 2010 with the Royal College of Physicians and University College London. She was elected Fellow of the Higher Education Academy in 2009, is an Academic Associate and is a member of the Association of Medical Educators.
Dr. Paramothayan has a Masters in Law (LLM: Legal Aspects of Medical Practice) from Cardiff Law School, specialising in Clinical Negligence. She is an Expert Witness and undertakes Medico-Legal work.
Dr. Paramothayan is included in The Marquis Who's Who in Medicine.
Dr. Paramothayan is happy to see patients with all types of Respiratory conditions at St. Anthony's Hospital and Shirley Oaks Hospital